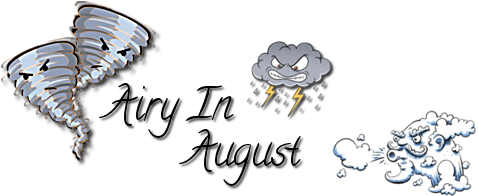 Good morning to all of you! Thank you to everyone who joined us for our Just About Time June/July themed challenge. We always enjoy seeing everyone's amazing creations!! If you were not able to join us in June and July, we hope you will join us for our final challenge in August!
Monthly Challenge #19
is
Airy In August
!! Today we are beginning our final Challenge at Open-Minded Crafting Fun and the theme for our final challenge is Airy In August - All About Weather. We want to see anything with any kind of weather. Let's see what you come up with. Please join us for our final challenge for a fantastic send off!
Please click on the Rules Tab at the Top to read up on the rules!
Deadline
: The deadline for this challenge will be midnight on
Saturday, September 9th, 2017.
Please make sure to link up before then.
Prize and DT Favorite Information
: We will randomly draw the winner for our sponsor. The winner will be posted on
Wednesday, September 20th, 2017
when we will also post the DT Favorites.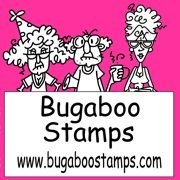 Bugaboo Stamps
Prize: 3 Images
Jodie is the artist/owner of Bugaboo Digi Stamps. She is from Canada and has been designing digital stamps for quite some time. She brings us an amazing array of images from the cutest of cute to the grumpiest of grumpy Stella, Gus, Margaret and the Gals. They are certainly a favorite around the crafting community and Bugaboo is always such a generous sponsor. Be sure to stop by the shop as we know you will find whatever you are looking for!

Berni using Ladybug Flower Row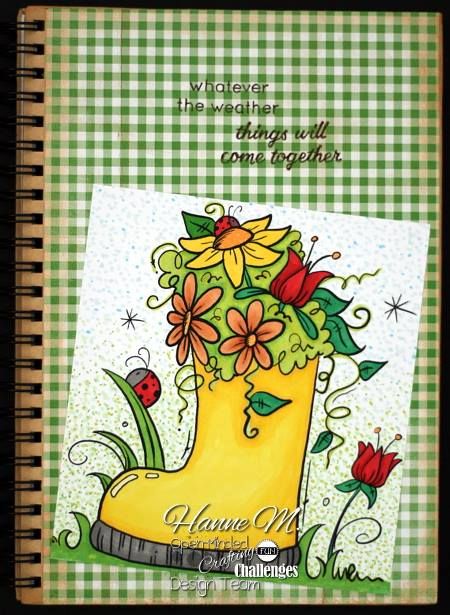 Hanne using Spring Boot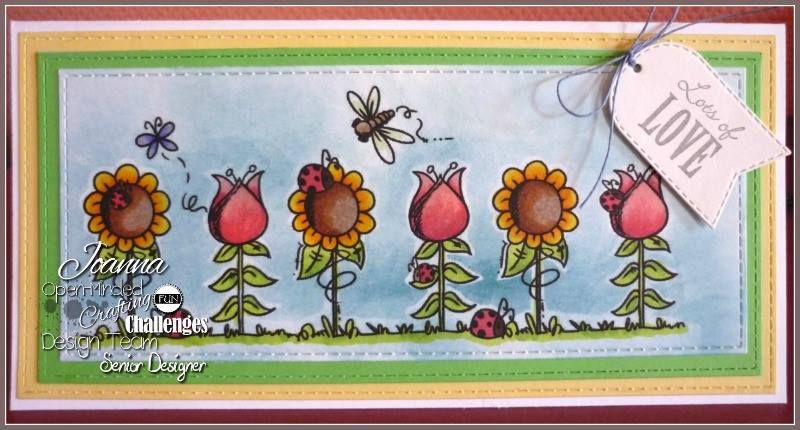 Joanna using Ladybug Flower Row

Karen using Ladybug Flower Row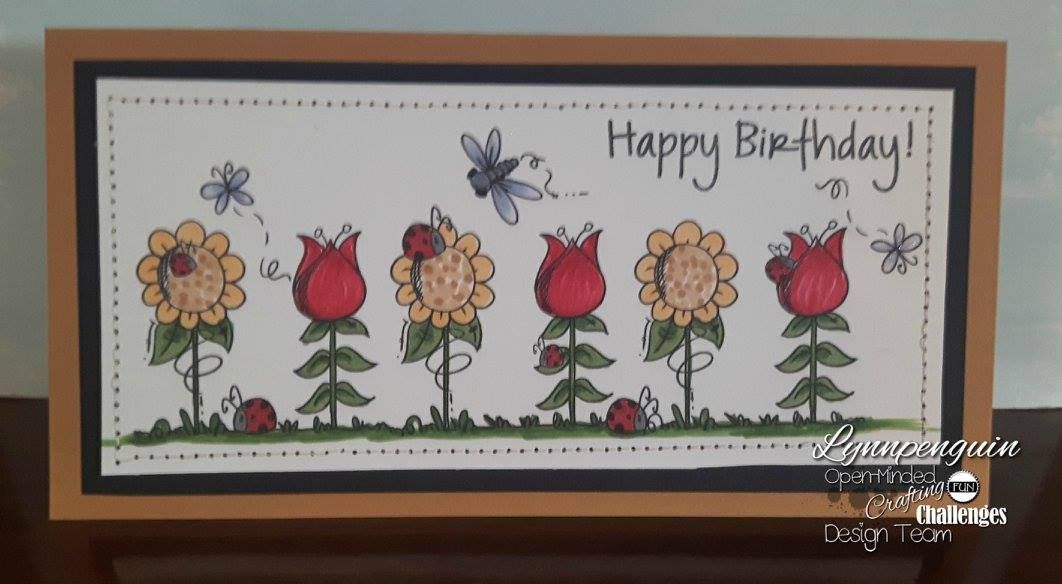 Lynnpenguin using Ladybug Flower Row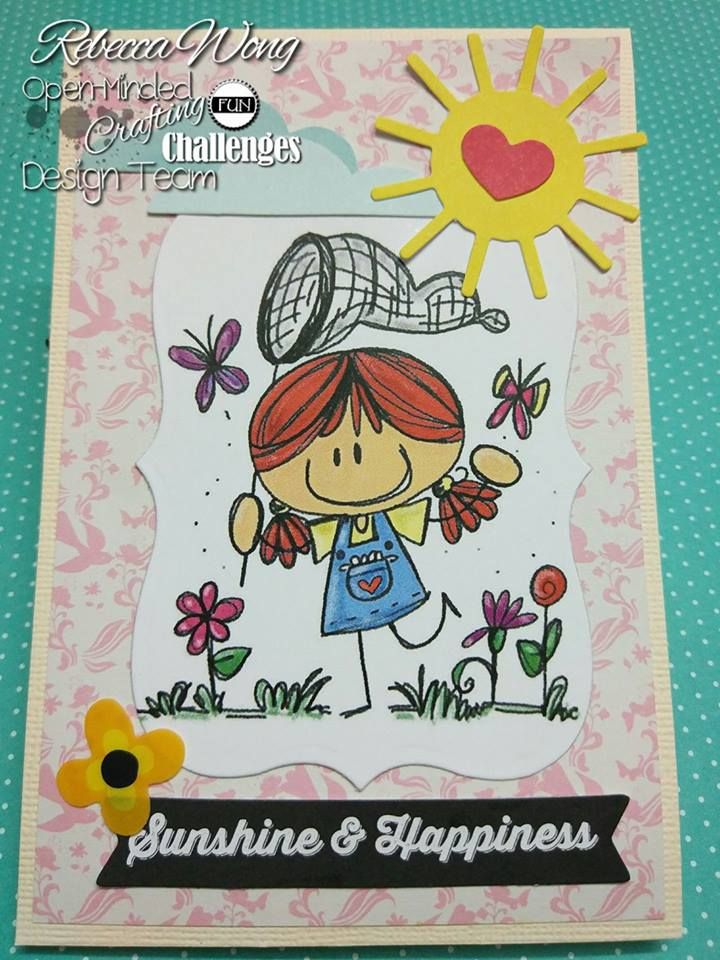 Rebecca using A Kids View Butterflies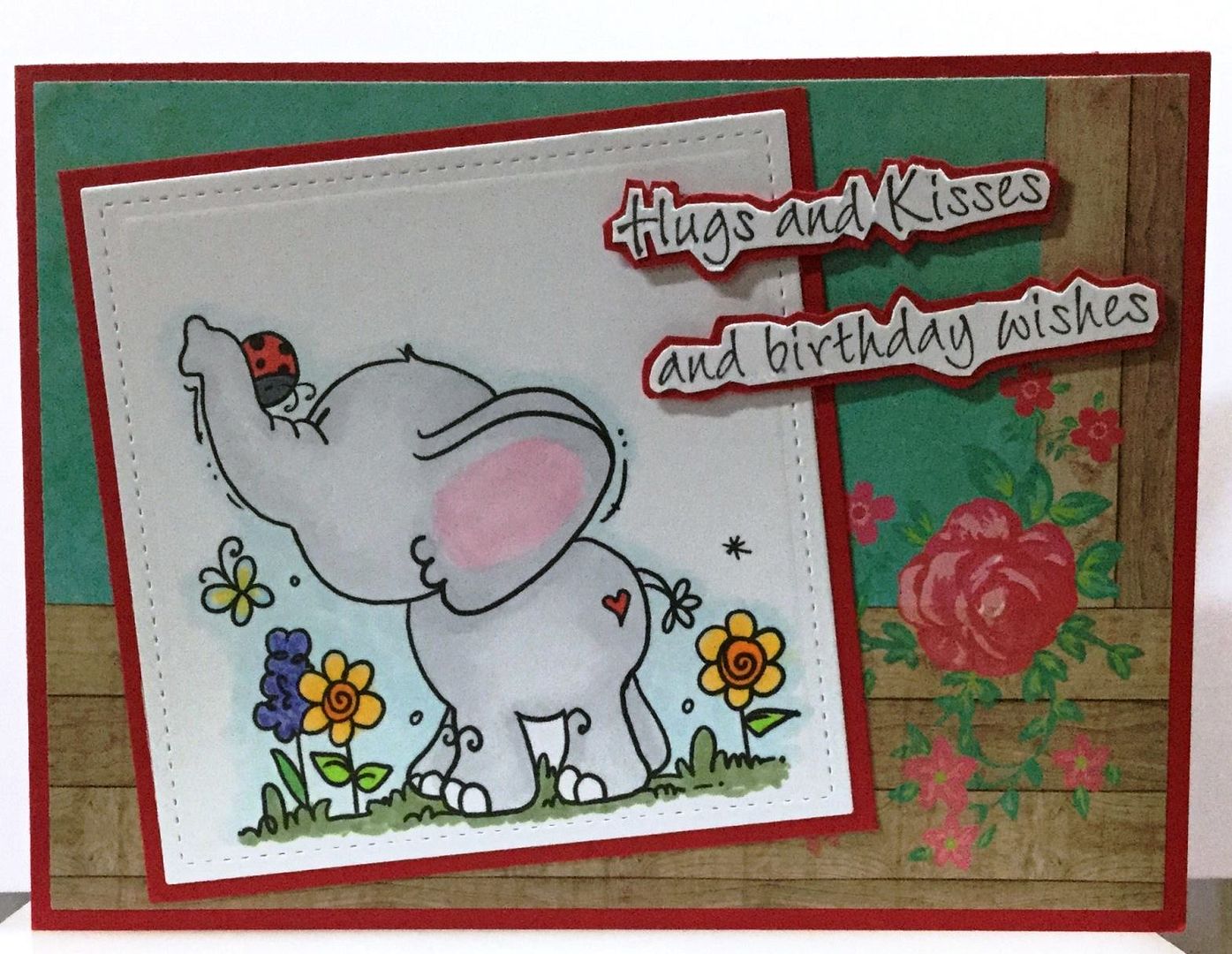 Sandy using Spring Elephant I

Traceymo using Spring Elephant I