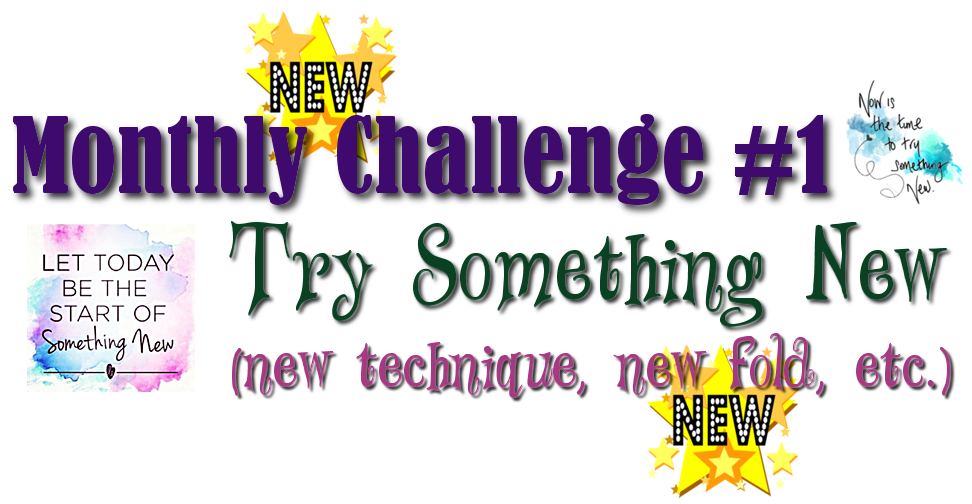 Good morning fellow crafters!! And welcome to the Open-Minded Crafting Fun Challenge Blog and our reboot!! And A Very Happy New Year to Everyone! We hope you have a wonderful year ahead and we hope to see you each month!!
We are beginning our new challenges this year and becoming a Monthly Challenge Blog!! We will begin all of the challenges on the 10th of each month. They will finish up on the 9th of the following month. We will then have a random draw for the sponsor winners and we will of course continue our DT Favorites! All of the winners will be posted on the 20th of the month.
Monthly Challenge #1
is all about
Something New
!! You can try anything new! Maybe you have a certain fold that you have always wanted to try, or a technique? Maybe it a new product that you have you wanted to test out. Maybe its a a new baby, new marriage, etc. Whatever it is, you just let us know in your post what your "new" is and link up here! We can't wait to see all of the new things! This will even help us have some new things to try!! We love getting inspiration from you all! You amaze us!
We want to send a huge thank you out to our January 2016 sponsors: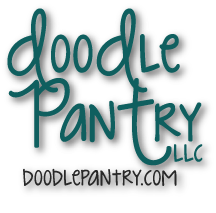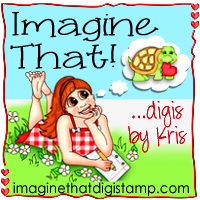 Please click on the Rules Tab at the Top to read up on the rules!
Deadline
: The deadline for this challenge will be midnight on
Tuesday, February 9th, 2015.
Please make sure to link up before then.
Prize and DT Favorite Information
: We will randomly draw the winner for each of the sponsors. These winners will be posted on
Saturday, February 20th, 2015
. We will also post the DT Favorites at the same time.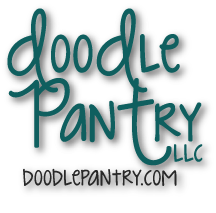 Doodle Pantry, LLC
Prize: $10 Gift Certificate
Doodle Pantry is the brain child of Laurie. While she tried to find digital images to meet her needs, she decided to draw her own. And now she shares that God given talent with the rest of us and we are so appreciative! She has a really diverse selection of digital stamps and we are sure you will find something that you love! All of Laurie's images are made for kids of all ages! Her goal is to have a shop full of wholesome, family and children friendly images. She has surely accomplished that and we love them!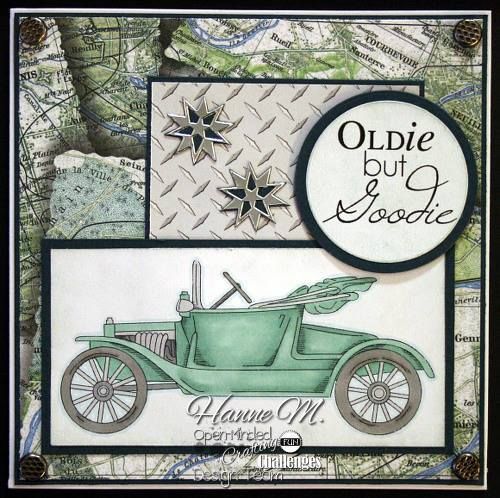 Hanne using Vintage Auto
Something New: Paper and Silver Stars, the image and sentiment


Kel using With Heart
Something New: Flat Sequins Confetti

Monica using Vintage Tub
Something New: Paper Piecing with a Digital Image and Coloring Lifelike Bubbles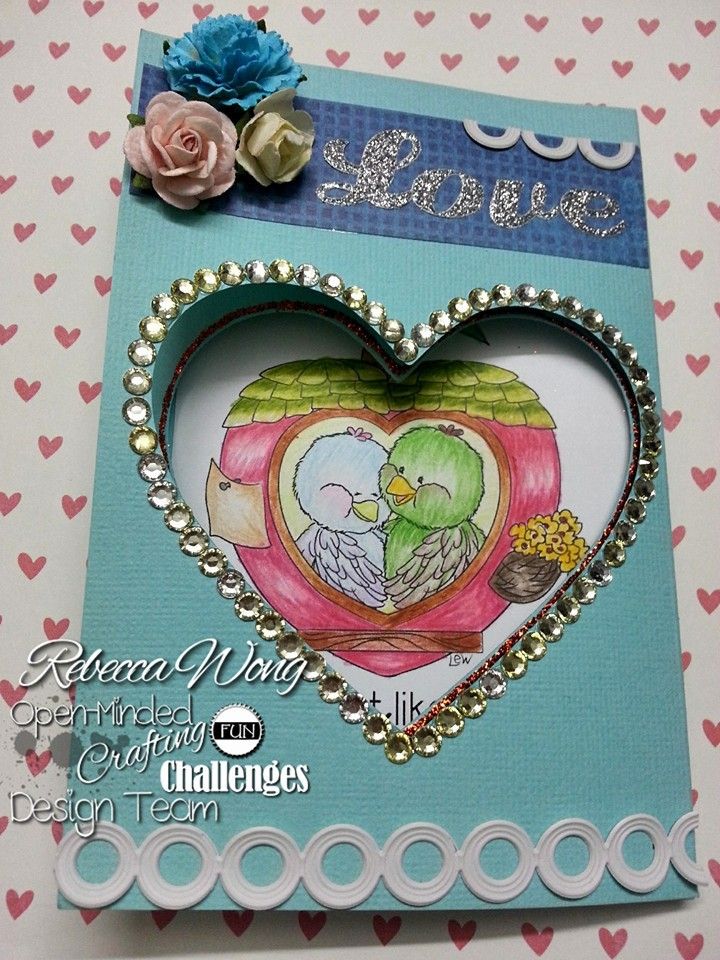 Rebecca using Love Birdies
Something New: 3 Panel Window Card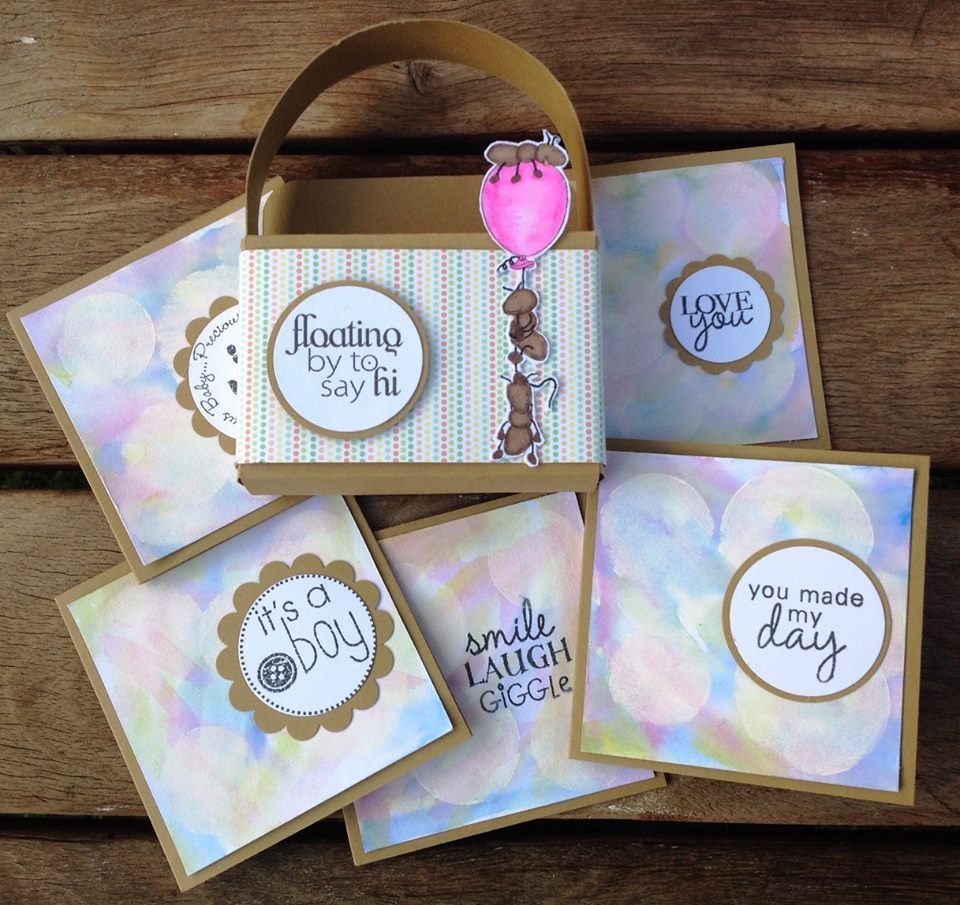 Sandy using Balloon Ants
Something New: Making A Box with Notelet Cards and using the Bokeh Technique

Susan using New Years Birdie
Something New: Spotlight Technique and Shaker Card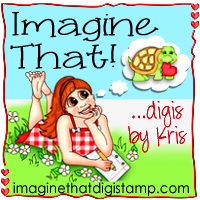 Imagine That!
Prize: $10 Gift Certificate
All Digital Stamps from Imagine That! are drawn by Kris or her daughter. It is the home of Digis by Kris and Carly's Cuties. You can't get much better than a mother and daughter team with loads of talent! They offer cute, family-friendly images and papers. All of the digital sets include outlines and pre-colored versions as well. Please make sure you check out their fabulous digital stamps! We know you will love them as much as we do!!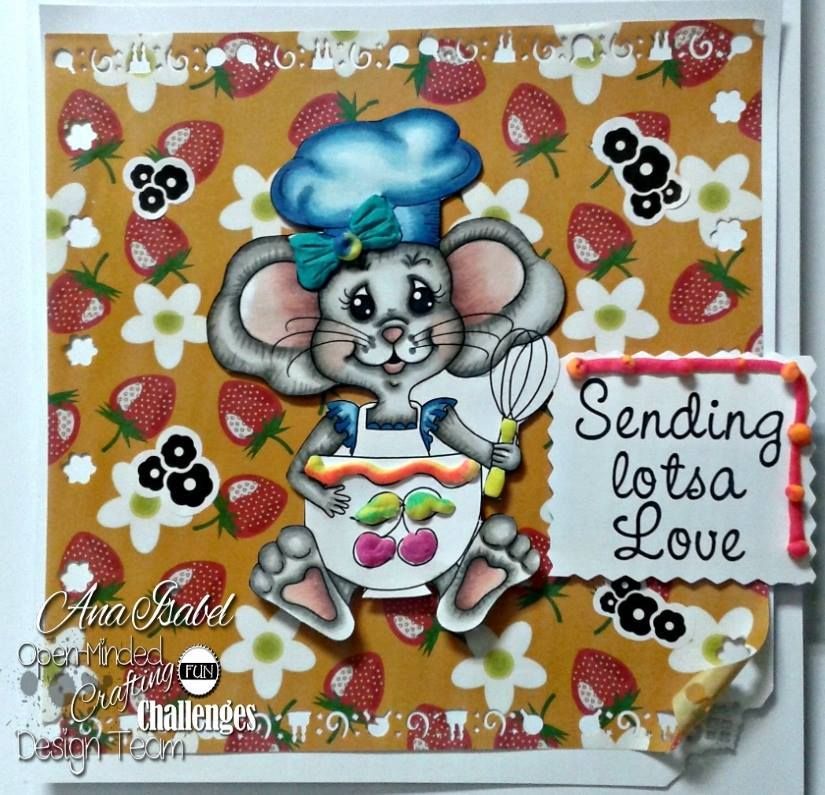 Ana Isabel using Baking Chloe
Something New: Polymer Clay to Add Dimension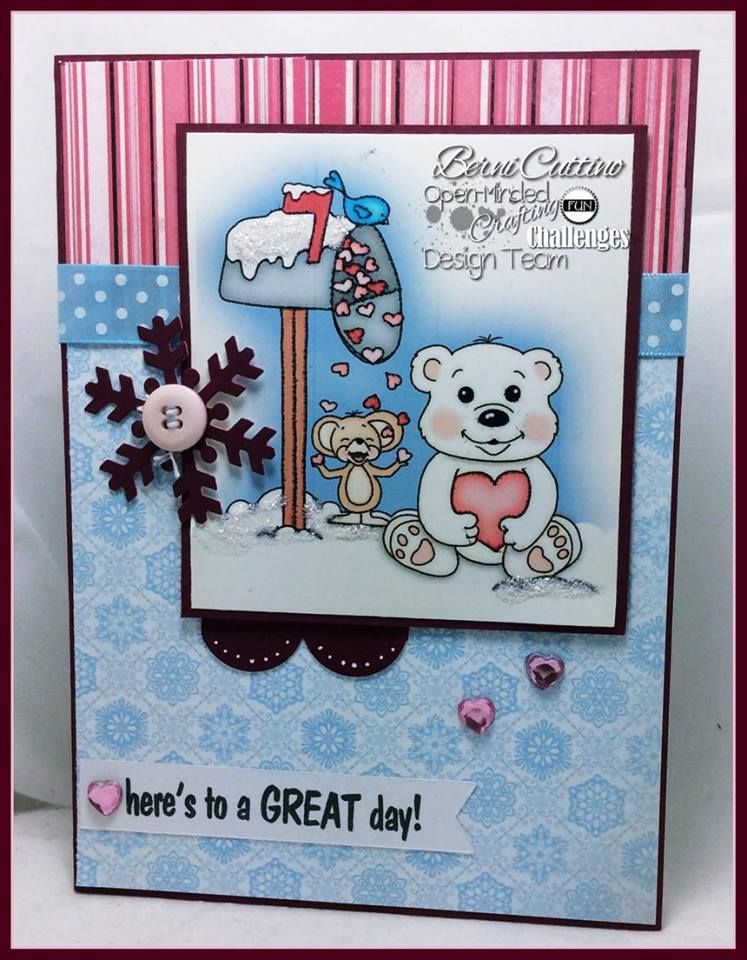 Berni using Polar Love
Something New: Using Paint Chips and New items: the snowflake and Border Circles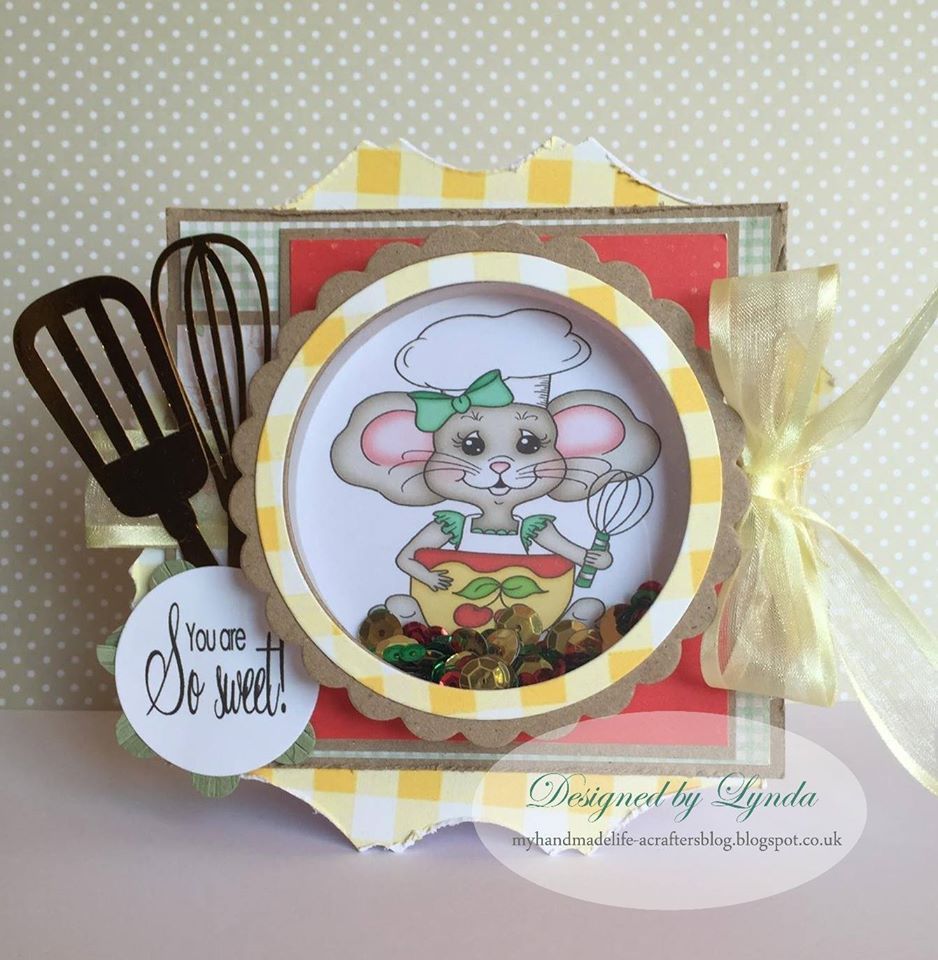 Lynda using Baking Chloe
Something New:

NanaConnie using Polar Love
Something New: Heart Dies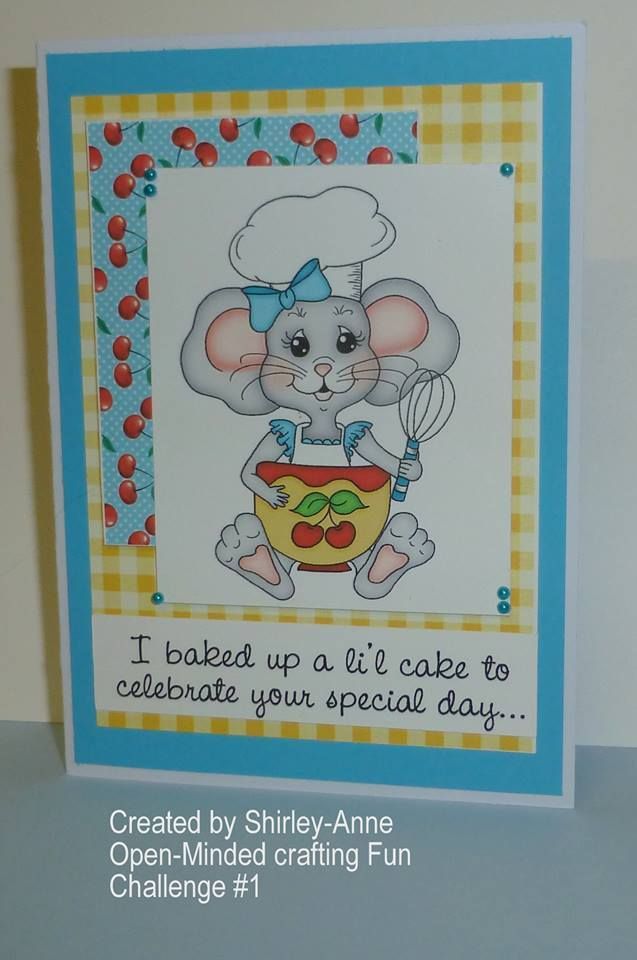 Shirley-Anne using Baking Chloe
Something New: New Digi Papers, image and sentiment from a New Sponsor


PolkaDoodles
Prize: $7.50 Euros Gift Certificate
Polkadoodles started in 2009 by husband and wife team Nikky and Kris Hall. Nikky started up her company in the UK and within two months was on tv sharing her products to a national audience. Her fan base grew rapidly and continues to have a loyal customer base today. We are lucky enough to have their awesome artwork to craft with and you will be sure to find tons that you love! Don't hesitate to visit and grab up some amazing items to create with today!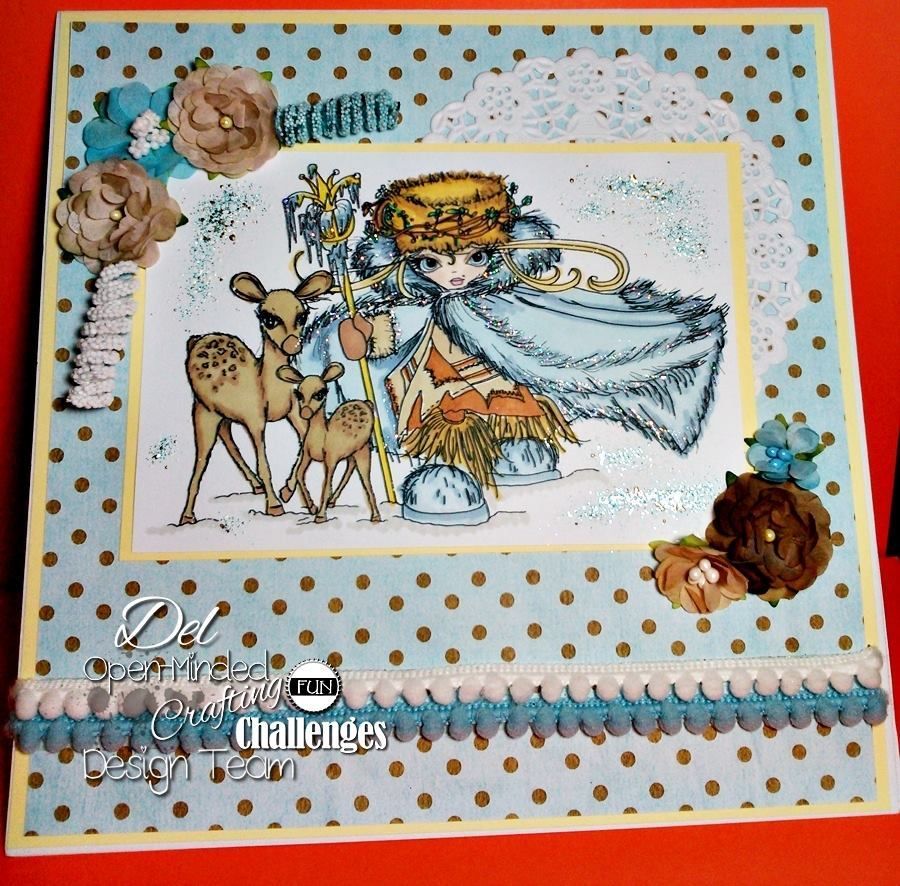 Del using Wandering Star Octavia Frosted Winter
Something New: Frantage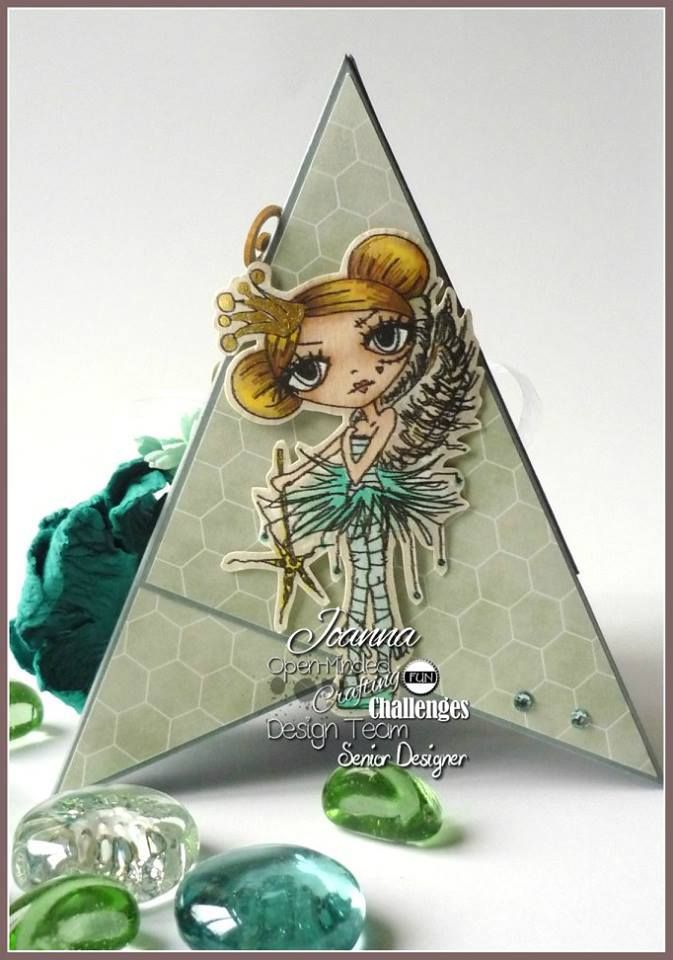 Joanna using Odella Fairy
Something New: New Card Form and New Design Paper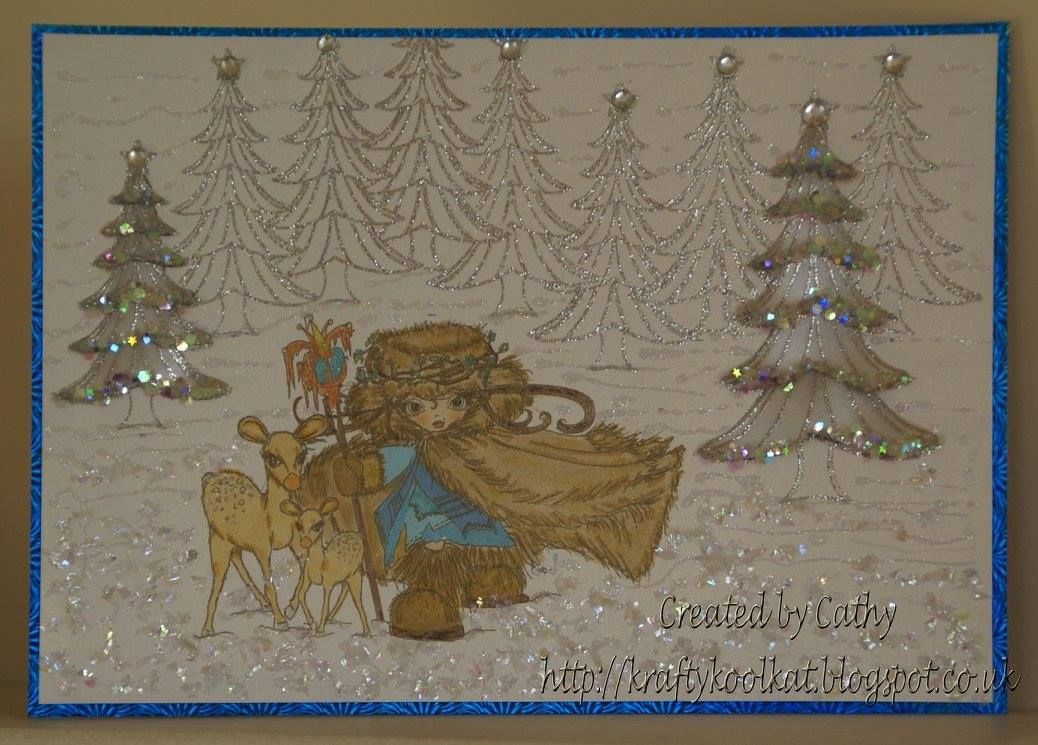 Kraftykoolkat using Wandering Star Octavia Frosted Winter
Something New: Printing Image Straight Onto Pearl Cardstock To Colour and First Time using A Digital Image alongside Stamped Images to Create a Scene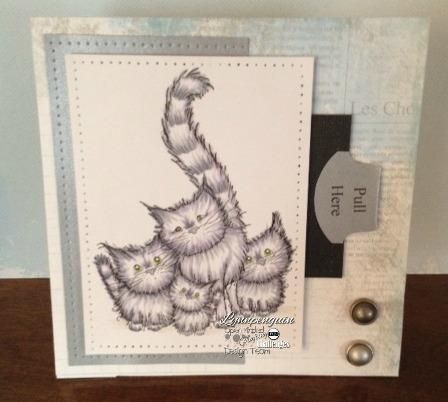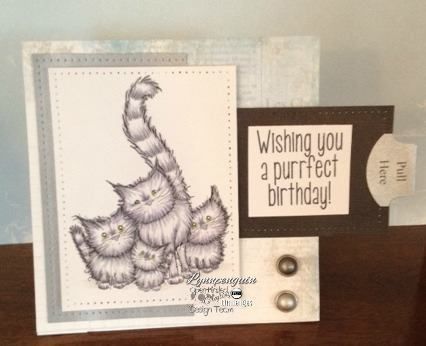 Lynnpenguin using Cat/Kittens
Something New: Card with a Pull Tab Sentiment on the Front


Traceymo using Cat/Kittens
Something New: SVG File and Cardstock



Smeared Ink
Prize: Images Used By The Design Team
Smeared Ink is a small business created by two sisters, Terra and Tori. Both have extensive experience pursuing all things artistic, and bring their unique and different view to the stamp images offered at Smeared Ink. These sisters are rebellious souls who love darker aesthetics, soulful pursuits, and living life to its fullest. Smeared Ink offers both unmounted rubber and digital art stamps that embrace alternative, gothic, edgy, and unique designs. We thrive on different and unusual. We welcome the macabre and devious side of things, and pride ourselves on being one of the first "dark" stamp companies on the scene, paving the way for others and creating a community of alternative stampers.Unfortunately, we are sad to announce that Smeared Ink has closed their shop. We will really miss them.

AngelicBadGirl using Venice Mask 5
Something New: New Brother Scan and Cut and Braying Technique

Annette using Behind
Something New: Cardstock, Ribbon, Box and Bling


BBsButterfly using Behind
Something New: New Feathers, Ribbon Tape and Colored Pencils

Deanne Saunders using Milagros Frame
Something New: New Basic Grey Embellishments and New Glitter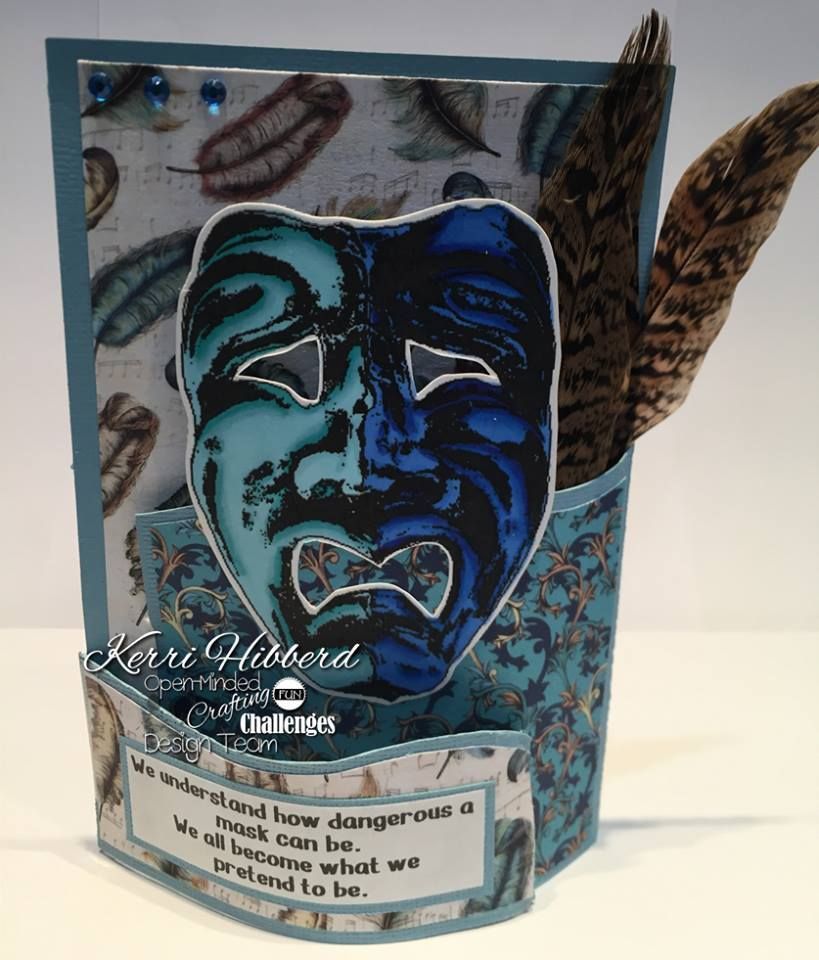 Kerri Hibberd using Venice Mask 7
Something New: Used New Silhouette Cameo, paper and first time using feathers