Good morning fellow crafters!! And welcome to the Open-Minded Crafting Fun Challenge Blog!!
It is time for a new challenge! Thank you to everyone who joined us and took on the last challenge. We can't tell you how much we appreciate you and all of your wonderful creations!! We will announce the winners and the DT Favorites from
Challenge #30: Up In The Air
, on
Saturday, March 7th, 2015
. Be sure to come back and celebrate the winners with us.
Challenge #31
is all about
Luck
!! So, what do you think about when the word Luck comes up? We can't wait to see the designs you guys come up with!
Please click on the Rules Tab at the Top to read up on the rules!
Deadline
: The deadline for this challenge will be midnight on
Friday, March 13th, 2015.
Please make sure to link up before then.
Prize and DT Favorite Information
: We will randomly draw the winner for each of the sponsors. These winners will be posted on
Saturday, March 21st, 2015
. We will also post the DT Favorites at the same time.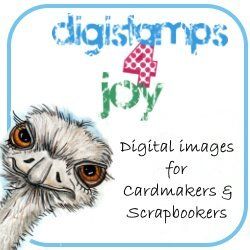 DigiStamps4Joy
Prize: 5 Images
Top secret (not really) information about Digistamps4Joy. From being a bit of a 'doodler' her whole life, Margy Kieser saw a gap in 2010 and bought Digistamps4Joy from the previous owner, and can now earn a little money with her doodles! Margy has 3 daughters and 5 grandchildren, and lives in sunny South Africa. Together with another SA artist (Riette) and a fabulous Design team, Digistamps4Joy is now a well known online digistamp store, and is still the only online shop for digistamps in South Africa. With numerous digis to choose from, you will find unique, cute, humorous, or serious images to play with. Our Blog showcases the newest digis released every second Sunday, and monthly challenges are held.
Digistamps4Joy is proud to sponsor this challenge, and is offering a prize of $10 worth of DS4J digis to the challenge winner.

Hanne using Leaves

Julie using Toadstool Khaya

Robin using Ellie's Flowers
Come back for our midway post to see Berni using Cherry On Top, Cass using Ellie's Flowers and Pam using Ellie's Flowers

Dilly Beans Digi Stamps
Prize: 3 Images
Dilly Beans is a mix of cute, spooky, fantasy.. you name it! They are awesomely drawn up by the artist Megan Suarez! Megan is a mother of four (4)! And married to a wonderfully understanding man who completely understands her creative marathons and late nights! She loves working with all sorts of media, although she loves to work mostly in acrylics on canvas. She does enjoy mixed media, art journaling, mail art and ATC trading and collecting! And Megan lives in the beautiful state of Oregon, USA. You can also find Dilly Beans on Facebook... be sure to drop by and give her a Like! Dilly Beans also has a challenge blog you can join in on at Dilly Beans Designers & Friday Challenges! And we want to send out a big THANK YOU to Megan and Dilly Beans!!

Adele using #587 - Penny's Heart Strings

Kathy using #443 - Emily Framed

Rebecca using #362 - Crinkles Daisy Framed

Sammibug using #539 - Owl
Come back for our midway post to see Kim using #571 - Brooke, Lynne using #297 - Ragdoll Ruby and Myndi using #589 - Mimi's Heart Flowers Framed

Make It Crafty!
Prize: $10 Gift Certificate
Make It Crafty! has some amazing images!! And they are definitely the best place to find objects and backgrounds! They are the go to place for backgrounds by far! But they are so much more! They have a wide variety of images to choose from. They have a facebook page and a Challenge blog as well! Be sure to stop by the shop and take a look at all of the amazing items!! It is definitely a favorite place to shop!

Ana Isabel using Roxi Sprite

Joanna using Geeky Love Expecting

Milnie using Roxi Sprite
Come back for our midway post to see Crafting Vicky using March Hare, Erin using Roxi Sprite, Kathryn using Roxi Sprite and Susan using Tinkles

Paper Addictions
Prize: 5 Images
Jackie is an avid crafter!! But she also has a degree in art with emphasis in graphic design. Already loving crafts, rubber stamping and various paper crafts, we are not surprised that she has some amazing digital stamps for all of us!! And they are wonderful!! She has some amazing designs and we are so excited to have her as a sponsor this year! We hope you all will visit the shop and share the crafting love!!

Jacqui using Butterfly With A Heart

Shirley-Anne using Bear and Balloons
Come back for our midway post to see AngelicBadGirl using Girls Trip, Kel using Billy and Lilly Graduate, Lynda using Love Bugs