Good morning fellow Crafters!! And welcome to the Open-Minded Crafting Fun Challenge Blog!!
Today we are at the midway point of our
Challenge #21
. Challenge #21 is all about Pumpkins / Jack o' Lanterns!! We are looking for creations with the Pumpkins on them or Jack o'Lanterns! And we can not wait to see what you come up!
We have loved what we have seen so far and we can't wait to see more! You have until midnight, EST on October 24th, 2014 to create your Pumpkin / Jack o' Lantern Themed projects.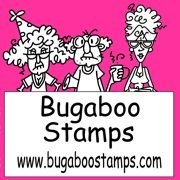 Bugaboo Digital Stamps
Prize: 7 Images
The Owner of Bugaboo is Jodie. She is married and has 5 beautiful children, a dog, a cat and a hubby too! She has been designing graphics for 9 years. She loves to draw and loves to see where my designs go and how they are used. She finds making people smile with her graphics very rewarding! The name Bugaboo Stamps...how did she come up with it? Bugaboo is a nickname she has for her kids sometimes. If you don't know Bugaboo, please be sure to hop on over there! She is the most generous sponsor and is always sponsoring the challenge blogs. We appreciate them so much!

Maureen using Skelekinz - Cupcake

Crafting Vicky using Halloween Brat Witch

Pam using Halloween Skelekinz Pumpkin 2

Oak Pond Creations
Prize: 3 Images
Kim has been an artist since the day she was born she just never knew it. As a child she always loved arts and crafts but as an adult she let real life completely take over and forgot about the important things like scissors, paper and glue. Thanks to her friend Jeni at Flip Flop Creations, she's hooked on paper crafting. After exploring the world of digital stamps she decided she wanted to make her own greeting cards by drawing images for them. She's happy to have a way of sharing my images with you. She hopes they provide inspiration and smiles. Hugs and happy crafting! Kim is inspired to create each day!! She loves photography and takes a lot of inspiration from this hobby and puts it into her art! Her family and friends also play a large role in her artistic endeavors! We couldn't be more happy that she has become a part of the crafting community and we are so lucky to have her sharing her art with us! Her images are just wonderful!! Please go take a look and give her a shout and a thank you!!

Susan using Pumpkins and Pumpkin Kitty

Wildfire using Pumpkin Kitty

Robyn's Fetish Digital Stamps and More
Prize: 3 Images
Robyn's Fetish Digital Stamps And More is proud to sponsor this challenge. Robyn's Fetish Digital Stamps And More, a division of I Did It Creations, was created and is owned by Robyn Weinrib. Robyn offers a wonderful variety of digital stamps and digital papers, designed to meet the needs of all digital paper crafting addicts for every occasion.

Cass using Bearly A Pumpkin

Erin using Bearly A Pumpkin

Sentimental Susan
Prize: 5 Images
Hi! I'm Susan and one of the artist and owners of Sentimental Susan. I'm a crafter who loves to create Greeting Cards, invitations, bookmarks and more! I love to color; I'm just a kid at heart. I also love to draw when I can. I am married to Kevin, who also draws and puts up digital images for the site. He is from Australia. This is definitely a family venture, everyone in the family has contributed except for my son. I'm sure he will get up something soon. My kids are much more talented than I am!! I have drawn since I could pick up a pencil. We are really happy to be sponsoring some challenges and we look forward to seeing all of the fantastic creations. There is nothing more exciting than seeing something you have drawn created into something spectacular!!

Original Challenge #21 Post Here!!