Good morning fellow crafters!! And welcome to the Open-Minded Crafting Fun Challenge Blog!!
You guys amaze us each and every challenge!! We loved seeing all of the different movies that inspired you all! So much fun! We appreciate you guys so much!! Thank you to everyone who joined us and took on the challenge. We will announce the winners and the DT Favorites from
Challenge #28: All
, on
Saturday, February 7th, 2015
. Be sure to come back and celebrate the winners with us.
Challenge #29
is all about
NO Pink and NO Red
!! You can use any other color you would like, any theme, just
NO PINK
and
NO RED!!
We can't wait to see your designs!!
Please click on the Rules Tab at the Top to read up on the rules!
Deadline
: The deadline for this challenge will be midnight on
Friday, February 13th, 2015.
Please make sure to link up before then.
Prize and DT Favorite Information
: We will randomly draw the winner for each of the sponsors. These winners will be posted on
Saturday, February 21st, 2015
. We will also post the DT Favorites at the same time.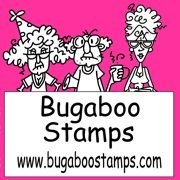 Bugaboo Stamps
Prize: 7 Images
Bugaboo Stamps is owned by Jodi. They have a huge selection of amazingly fun stamps! Jodi is a wife and mother of 5! She is from Saskatchewan, Canada. Bugaboo Stamps has been around the crafting world for a while now and they are extremely generous and always willing to fill in on whim. They are a joy to work with and we couldn't be more happy to have them as a sponsor this year. Thank you Jodi for joining us as a sponsor this year! We appreciate you so much!!

Adele using .

Hanne using Gus Tidbits - WTF

Milnie using Make It Snappy Birthday Girls

Robin using Snowglobe Winter Bird
Come back for our midway post to see Crafting Vicky using Love Blocks Day After Forever, Kathryn using Make It Snappy Happy Birthday and Kel using Summertime Peekers - Swimming Pool

Faery Ink
Prize: 3 Images
Amanda lives in South Carolina where she is also a student. She is a mother of four and even has a an adorable grandson. Amanda has been designing websites and drawing web graphics since 1998. She uses Adobe Photoshop, Illustrator and Dreamweaver. She loves fantasy, mysterious and creepy! A girl out for our own heart. Her favorite number is 9 and her favorite color is lavender.

Jacqui using Bee-youtiful Pixie

Joanna using Hip Hop Headphones

Sammibug using Snow Love
Come back for our midway post to see Cass using Sun Goddess, Erin using Snow Love, Lynne using Steampunk Clockwork Fairy and Myndi using Bee-youtiful Pixie

Oak Pond Creations
Prize: 4 Images
Kim has been an artist since the day she was born she just never knew it. As a child she always loved arts and crafts but as an adult she let real life completely take over and forgot about the important things like scissors, paper and glue. Thanks to her friend Jeni at Flip Flop Creations, she's hooked on paper crafting. After exploring the world of digital stamps she decided she wanted to make her own greeting cards by drawing images for them. She's happy to have a way of sharing my images with you. She hopes they provide inspiration and smiles. Hugs and happy crafting! Kim is inspired to create each day!! She loves photography and takes a lot of inspiration from this hobby and puts it into her art! Her family and friends also play a large role in her artistic endeavors! We couldn't be more happy that she has become a part of the crafting community and we are so lucky to have her sharing her art with us! Her images are just wonderful!! Please go take a look and give her a shout and a thank you!!

Carol using Iris

Julie using Iris

Rebecca using Boris The Party Pig
Come back for our midway post to see Berni using Love Flamingos, Kim using Fox Family and Pam using .

The Art of Ronne P. Barton
Prize: 2 Images
Ronne P. Barton is an artist working from a studio in the beautiful mountains of North Carolina! Ronne loves creating anything fantasy, from fairies to unicorns. She also enjoys writing and illustrating stories. If you haven't visited her Etsy store yet you are in for a treat. She offers some amazingly beautiful digital stamps! Get on over there and show some love!! Thank you Ronne for sponsoring with us this year. We hope we can give you the exposure you deserve! You are much appreciated!! Thank you!

Ana Isabel using Peek A Boo Fairy

Jacqui using Peek A Boo Fairy

Kathy using Peek A Boo Fairy

Shirley-Anne using Peek A Boo Fairy
Come back for our midway post to see AngelicBadGirl using Moon Song Fairy, Lynda using . Susan using .